ABSENCE: Verdict of Silence
Early Access Launch - Version 0.1a Released!
---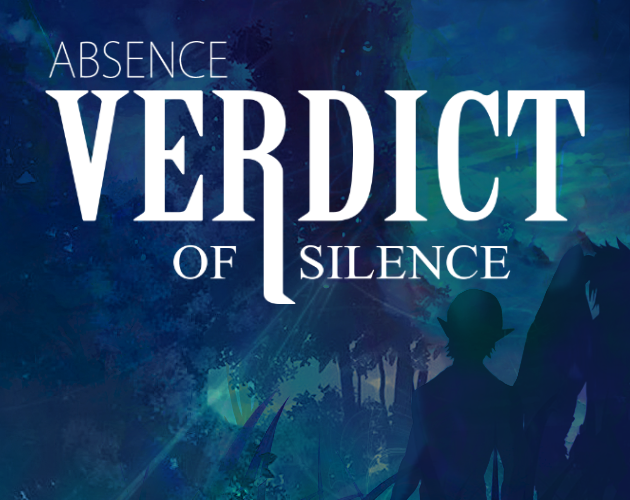 What exactly is ABSENCE: Verdict of Silence?

ABSENCE: Verdict of Silence is a turn-based role playing game, with elements of romantic sims, farming sims, crafting sims and adventure/exploration games. It presents the player the vast world of Asalthana to explore, allowing them to either go out on their own and enjoy the game their way - or follow one of the many side or main stories throughout the world.

Amazing! How much does it cost?

For the first few months of release, the game will in an "Early Access" state, and people who support the project during this period will receive a considerable discount.
Early supporters will be able to purchase the full game for only 5$ USD.
After the initial Early Access period, the game will be transitioned to Alpha, then Full release, at which point the price will be raised to our intended price point.
If the project is successful in reaching its funding goals, future expansion content is planned.
(This content is not considered part of the base game, and may incur additional costs to those who are not Early Supporters.)

Play it your way!

ABSENCE: Verdict of Silence is designed with accessibility of play in mind - allowing the player to use anything from a keyboard, a mouse, a keyboard and a mouse, a touch screen or even a game controller to interact with and play the game.
(We recommend playing with the controller of your choice!)
In addition to this, the game is outfitted with several accessibility features, including clear fonts, clean UIs and indicators for actions. This makes the game experience equal and fun for anyone who wants to play.

Sounds cool! What sort of gameplay can I expect?

ABSENCE: Verdict of Silence has a little bit of something for everyone, including:
Charge-turn Combat

Combat is based on a Charge-turn system, which allows the player to manipulate and control the flow of combat through clever planning and reactive decisions.

Crafting and Upgrades

A variety of crafting disciplines are available to the player, such as cooking and blacksmithing. Items in the game can also be upgraded or augmented with a variety of items that grant the item different effects.

Immersive Quests

Verdict offers many rich and vibrant quests for the player to complete, from helping a dismayed chef to doing the dirty work of a Bandit Leader.

Hidden Secrets

In addition to the Quests that the game offers, there are a variety of hidden and secret objectives the player can complete, to earn riches, find powerful hidden weapons, or unlock hidden outfits or even characters!

Base Customisation

Once the player begins upgrading their camp, they may outfit it with a variety of furniture, NPCs, crafting points and shops.

Excellent! Will this run on my computer?

ABSENCE: Verdict of Silence should run on most modern Windows systems, assuming they have a decent Graphics Card and CPU.
The exact requirements for the game are listed below:
OS: Windows 7/8/10 (64bit)
CPU: Intel Core I3 2.4ghz or better
RAM: 4GB or more
HDD: ~3GB
Graphics: DirectX 9 / OpenGL 4.1 capable GPU (at least 1GB VRAM)
Display: 1920 x 1080 ~ (Lower resolutions may suffer from an imperfect image)



Already bought the game and or just want to help reach the stretch goals?
Donate at the link below!
Thank you for your support, and Thank you for supporting indie games!




Thank you!
Files
ABSENCE: Verdict of Silence 0.1a
942 MB
Mar 13, 2020
Get ABSENCE: Verdict of Silence